Hello peeps

A new Month starts and that only means one thing a new challenge over at Sparkles Forum Christmas Challenges ( SFCC) and this months theme has been chosen by team mate Joanne who has chosen Holly or Ivy, so we want to see either Holly or Ivy or both if you want on your project and don't forget you can make anything you like so long as it's to do with Christmas.
Here is my DT card it's another decoupage from my QVC stash.

As always we are being sponsored by the fabulous
with a voucher for £10.00 to spend at her store
For this month we have a second prize of 5 Digi's from Di's Digi's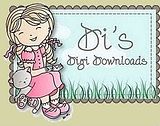 You may also like to join in with our sister challenge
Sparkles Forum Challenges (SFC)
which this fortnights theme is Anything goes, you can also pop over
Sparkles Forum
for a chat or maybe join in the many swaps we have going on.
You may also like to join in with my challenge blog called
Ruby's Rainbow Challenges
and the theme is Baby + Blue i would love it if you could find the time to join me.