Morning all
A very sad day today for me as if you have been over to the Joanna Sheen Challenge blog you will have seen the announcement that the challenge blog is to end and this is our final challenge.
I have only been on the DT for a short period and have enjoyed every minute of it and prior to that always entered the challenges so when i was told the blog was to end i was really shocked, the challenges have always been so popular and really think Joanna has made a big mistake in closing it as it's a lot of traffic that will be lost.
I would like to say a special thank you to Paula Holifield for taking me onto the team and for doing such a terrific job with the challenge blog.
Here is my last DT card made of course from the New Gruffies & Happy Hoppers CD it's quite hard to photograph sparkle but i assure you it is there on the backing card, snowflakes and the mistletoe the bunny is holding.
As you know this challenge has been a month long challenge and there is a whopping £30 prize up for grabs for someone to spend at Joanna's online Store
So please pop over and enter let's try and make it a record number of entries for our last challenge.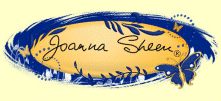 Challenges entered
Shaz xx