Morning all
I am 1 very happy bunny today (excuse the pun) but today is the start of our second challenge over at
Gruffie & Guests
The response we had to our first challenge was amazing i am so happy that you like my new challenge blog.
So onto my card for today which is my DT card for the Gruffie & Guests new challenge, the theme was chosen by my lovely team mate Lesley of
* Love is in the Air *
very appropriate as we have Valentines day just around the corner
My image is from the House Mouse Triple CD the Heart die is a memory box which i won recently on another challenge
Hope you like it and will pop over and join us plus see what gorgeous creations my team mates have created.
Our Sponsor for this month is the fabulous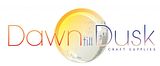 With a prize of £10 voucher for 1 lucky winner.
Challenges entered
Shaz xx